Training and Placement Cell
About Training & Placement Cell
The Training and Placement Cell was established in April 2005 with an objective to get the placement in prestigious organization/companies while studying in the Campus itself. Leading organizations/companies visit the campus and select the students when they are studying in the final year. Training is given to the students in taking aptitude tests and technical test, Mock interview and Mock Group Discussions are conducted to train students to perform well in the campus selections. To run the show in better & organized manner, a committee to training and placement in constituted, comprising representatives from each department. Under training activities, faculty members are deputed for uploading programmes to upgrade their theoretical knowledge also they are deputed for trainings to make them aware about the present procedures & practice adopted in different organization and industries. Students are also encouraged to undergo vocational trainings in the industries which bridge the gap between theoretical knowledge and its practical implementation also enables their placement in industries. Reputed industries/companies are invited to conduct campus recruitment & selection for final year diploma students.
The training & Placement Cell activity coordinates with students and corporate to cater industry needs by providing high quality placement services to the students of our Institute.
The T&P Cell presently coordinates with more than 25 leading organizations which recruit fresher diploma engineers for entry level positions in their respective organization.
In the year of inception the T & P Cell modestly established contacts with around various organizations and placed more number of students as almost 90% students opt for higher education. With every passing year, the number of recruiting organization has increased. About 10-15 renowned organizations visit our campus or invite our students at their facility every year and conduct recruitment & selected process on & off campus.
The independent Training & Placement Cell has been built with a view provide the complete autonomy and convenience for executives to conduct fair and transparent talent search to recruit good quality diploma engineers for their organization.
The training & Placement Cell also offers various industrial scholarships to the students. The trend of Placement with coming companies for campus recruitment is shown in the above charts.
Profile of TPO
| | |
| --- | --- |
| Name of TPO | D.B. Dhone |
| Designation | Training & Placement Officer |
| Qualification | B.sc, B.Tech, M S. MBA(HR) |
| Experience | 32 Years in Teaching |
| Contact No. | 020-24379467, Mobile No. – 9922748313 |
| Fax No. | 020-24372434 |
| E mail Id | This email address is being protected from spambots. You need JavaScript enabled to view it. |
| Alt. Email ID | This email address is being protected from spambots. You need JavaScript enabled to view it. |
| Website | http://bvjniot.bharatividyapeeth.edu |
Placement Chart 2015-21
| | | | | | |
| --- | --- | --- | --- | --- | --- |
| Year | 2015-16 | 2016-17 | 2017-18 | 2018-19 | 2019-21 |
| Placements | 24 | 26 | 18 | 36 | 31 |
| Companies | 44 | 35 | 29 | 50 | 72 |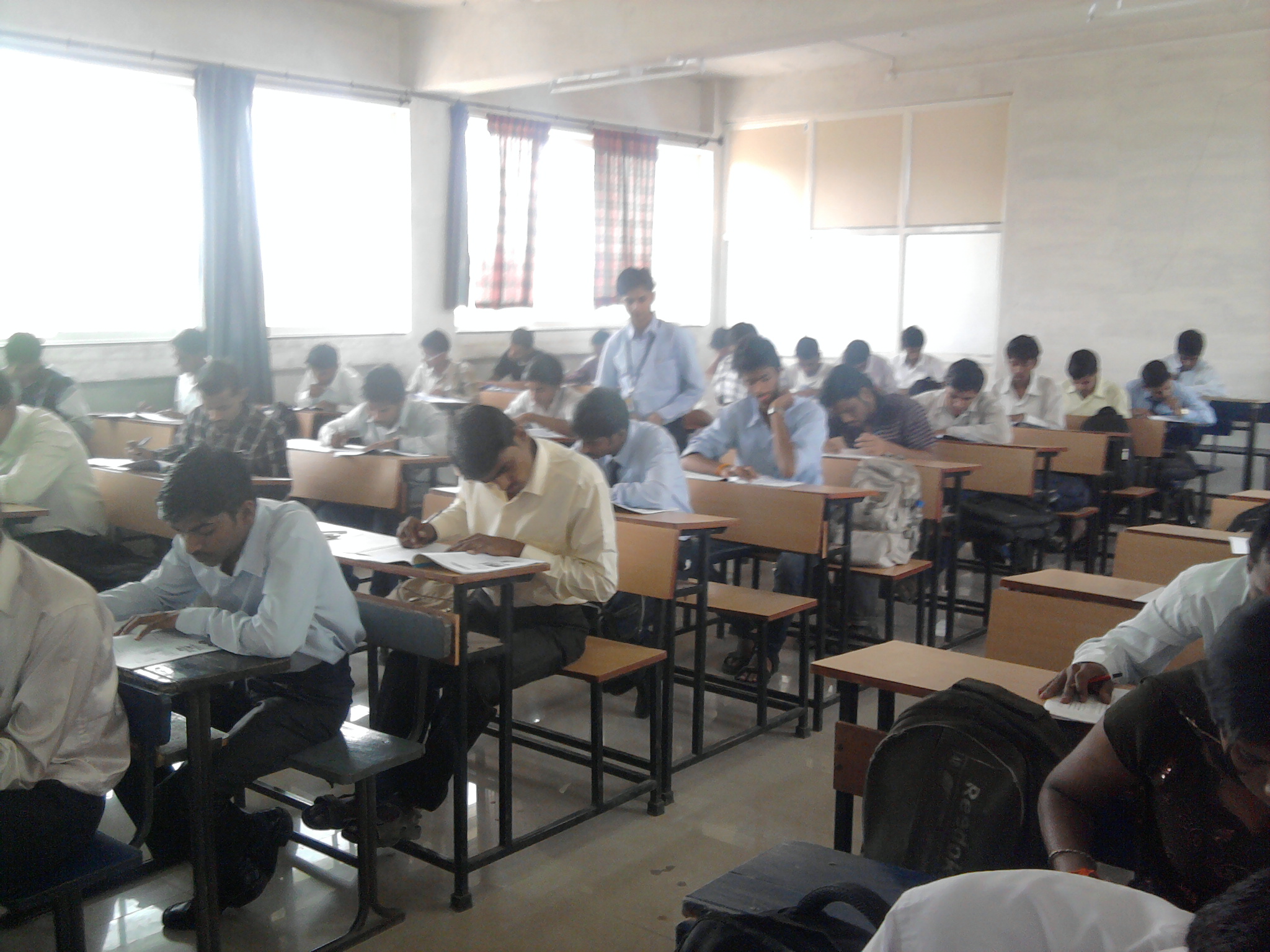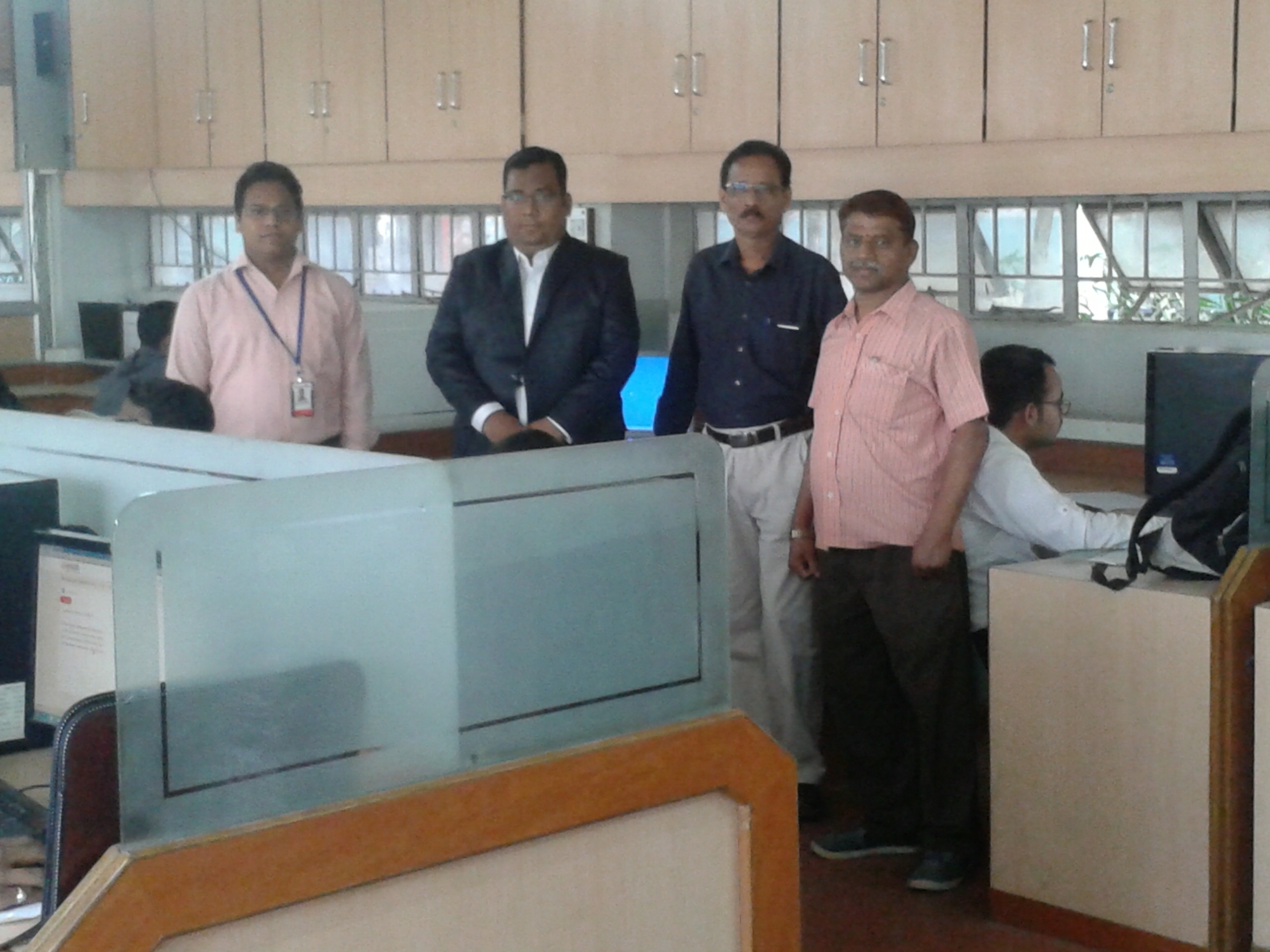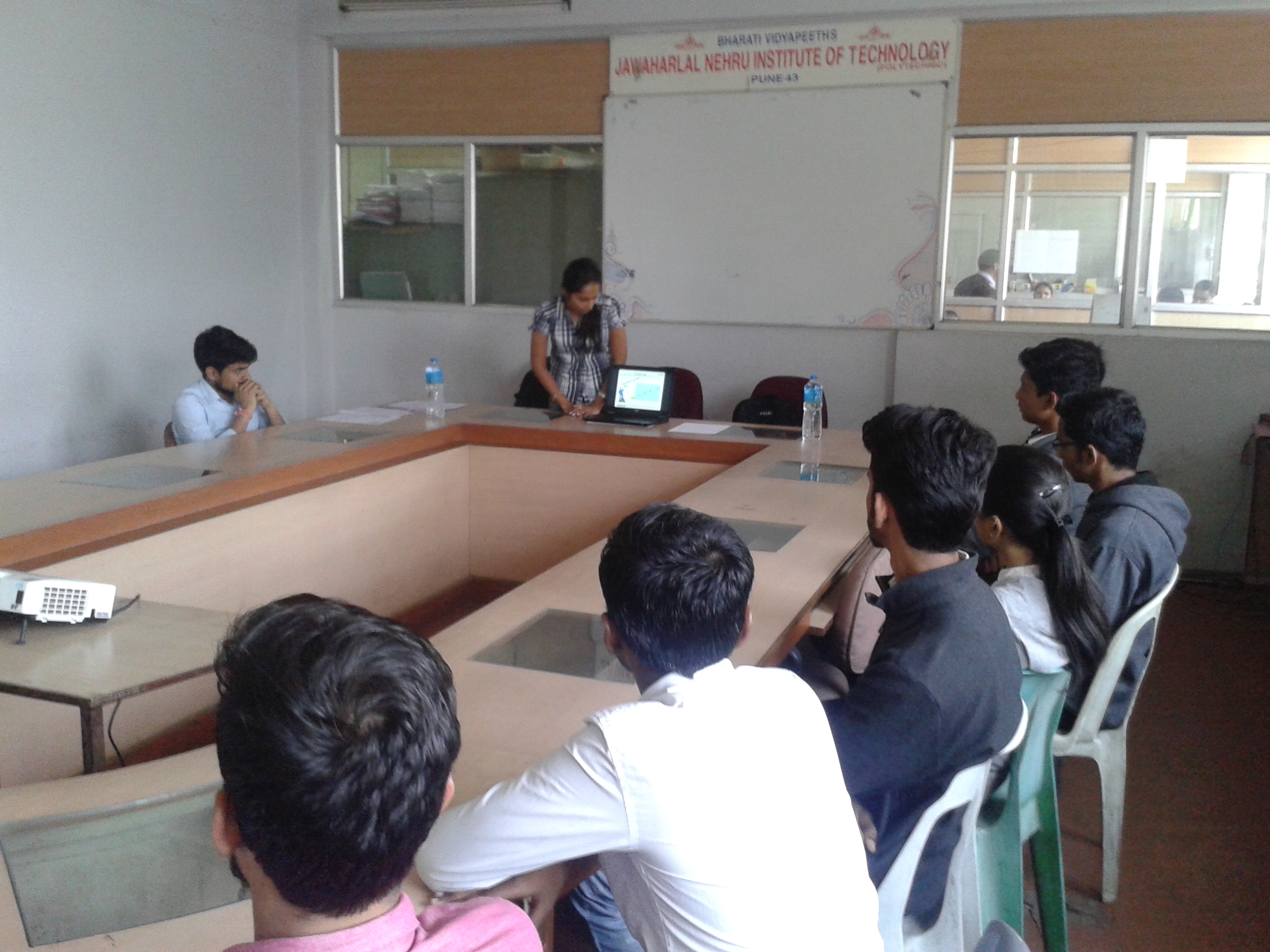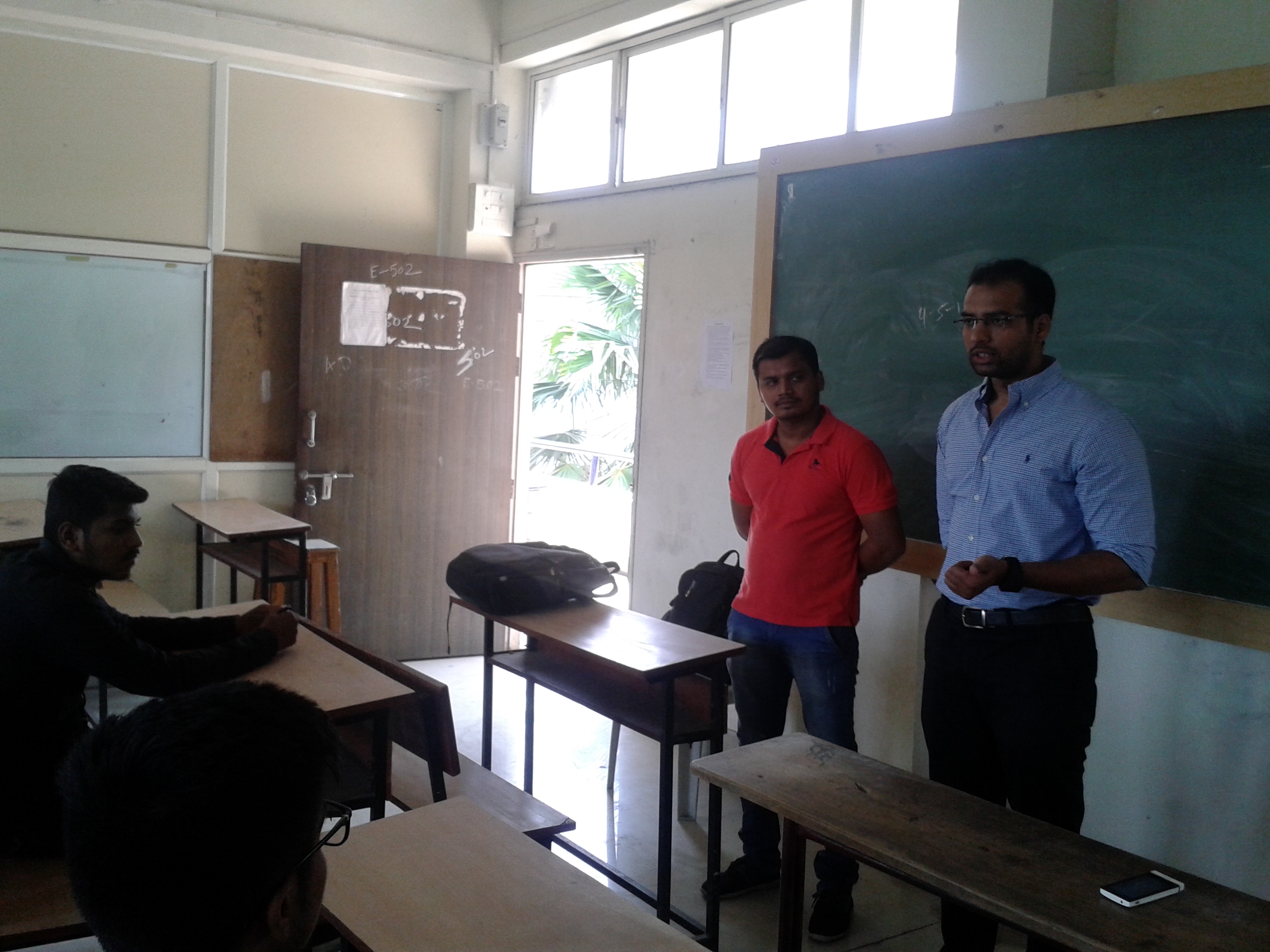 Selected Students 2015-16
| | | | |
| --- | --- | --- | --- |
| S.NO. | Name Of Student | Branch | Company Name |
| 1 | SIDDESH KUMAR KADAM | EE | CORNING TECHNOLOGIES INDIA PVT LTD,PUNE |
| 2 | VIVEK CHADRASHEKHAR VIBHUTE | EE | JYOTI ELECTRICAL, PUNE |
| 3 | AKASH JAYANT MANE | EE | CAPGEMINI INDIA PVT LTD,MUMBAI |
| 4 | DEVENDRA SURESH BARBAND | ME | KPIT, PUNE |
| 5 | OMKAR SUNIL POL | ME | KPIT, PUNE |
| 6 | Palke Suraj Tulsiram | EE | M.S.E.B, Kothrud Division, PUNE |
| 7 | DATTATRAY NAGANE-PATIL | CIVIL | SUNTHESIS DEVELOPERS, PUNE |
| 8 | MANOJ MALI | CIVIL | THE RCH DEVELOPERS, PUNE |
| 9 | SATISH AAREKAR | CIVIL | MIDAS BUILT INFRA, PUNE |
| 10 | ALANGEKAR NIRANJAN | CHEMICAL | TATA AUTOCOMP SYSTEMS LIMITED, PUNE |
| 11 | Pasalkar Satyam Vijay | CIVIL | The RCH Developers ,PUNE |
| 12 | Hosamni Ravi Ashok | CIVIL | SJ Contractors Pvt. Ltd, PUNE |
| 13 | Sathe Shraddha Vijay | CIVIL | PMC Contractor – Reg. No –U61707170350 |
| 14 | Baile Harshada Jayawant | CIVIL | New Horizon Technology, Pune |
| 15 | Shinde Vallabh | COMPUTER | Levantine IT Services ,Pune |
| 16 | Patil Rushabh | COMPUTER | Levantine IT Services ,Pune |
| 17 | Shelar Shubhangi Sunil | EE | Edrain Engineering Pvt. Ltd , Pune |
| 18 | Suryawanshi Aniket Rajaendra | EE | CAPITA , Pune |
| 19 | SHINDE SHUBHAM DILIP | ME | INDUS POLYMER ,PUNE |
| 20 | ANKIT BHARAT VYAS | ME | KPIT, PUNE |
| 21 | KOLEKAR ADITI SANTOSH | ME | JOHN DEERE TRACTOR LTD,Pune |
| 22 | JAGTAP SHUBHAM HANUMANT | ME | PMPML, PUNE |
| 23 | SWAPNIL SHARAD KHARADE | ME | KPIT, PUNE |
| 24 | MANE NITIN VILAS | ME | HINDUSTAN COCA – COLA BEVERAGS PVT. LTD , MULSI – PUNE |
Selected Students 2016-17
| | | | |
| --- | --- | --- | --- |
| S.NO. | Name Of Student | Branch | Company Name |
| 1. | OBYED ATTAR | ME | TAN ENGINEER, PUNE |
| 2. | PRAVIN YESHWANT LONDHE | ME | TATA MOTORS, PUNE |
| 3. | RUPALI VITUKADE | ENTC | SANSUI INDIA LTD, PUNE |
| 4. | OMKAR SANTOSH KHODKE | ME | JOHN DEERE TRACTOR LTD |
| 5. | KALPESH RAMCHANDRA MHAPRAKR | EE | GSH (INDIA) PVT LTD, PUNE |
| 6. | SHRADHA JADHAV | EE | SIGMA ELCTRICAL MANUFACTURING CORP, PUNE. PVT LTD |
| 7. | SHRADHA JADHAV | EE | DURA AUTO SYSTEMS INDIA PVT LTD, PUNE |
| 8. | ROHINI R. RANDEVE | EE | VISHAY COMPONENTS INDIA PVT LTD, PUNE |
| 9. | AJINKYA KARKE | EE | OMAKR ENGINEERING WORK PVT LTD, PUNE |
| 10. | AKASH GHADLIN | EE | TAL MANUFACTURING SOLUTION LTD, PUNE |
| 11. | MAYURESH UMESH GAIKWAD | EE | AQUVARIUS ENGINEERIGES PVT LTD, PUNE |
| 12. | KIRAN P. POL | ME | BHARAT FORCE LTD, PUNE |
| 13. | SHREYA D. PISAL | CH | TOYAM TECHNOLOGY INDIA PVT LTD, PUNE |
| 14. | AKASH JAMADAR | ME | BHARAT FORCE LTD,PUNE |
| 15. | TEJAS KALE | ME | JOHN DEERE TRACTOR LTD, PUNE |
| 16. | RAVANDALE NEHA BHANUDAS | ME | TATA MOTARS, PUNE |
| 17 | SAUNDANE AKSHAY BHAGWAN | ME | JOHN DEERE TRACTOR LTD,PUNE |
| 18 | SHINDE SAGAR SHARAD | ME | SEINURMERO NIRMAN, PVT. LTD, PUNE |
| 19 | JEDHE BHAVIRAVNATH DILIP | ME | SKF BAIRING . PVT. LTD, PUne |
| 20 | SUTAR AKSHAY DNYANDEO | ME | SKF BAIRING . PVT. LTD, PUne |
| 21 | BHOSALE MAMTA VALMIK | ME | DHADAVI PATIL & COMPANY |
| 22 | MANKAR PRACHI NATHU | ME | SKF BAIRING . PVT. LTD, PUne |
| 23. | ROHIT ANKUSH GAIKWAD | ME | HONDA MOTORCYCLE & SCOOTER INDIA PVT LTD, GURGAON |
| 24 | JADHAV VENKATESH VIJAY | ME | POONAWALLA LIMITED,PUNE |
| 25 | JADHAV GAYATRI PRAKASH | COMPUTER | Levantine IT Services ,Pune |
| 26 | MULANI SHAMINA | COMPUTER | Levantine IT Services ,Pune |
Selected Students 2017-18
| | | | |
| --- | --- | --- | --- |
| S.NO. | Name Of Student | Branch | Company Name |
| 1. | UMESH MADHUKAR OHAL | EE | MADHAV CAPACITER , PUNE |
| 2. | MAYUR BALU BHUJBAL | EE | SANDVIK ASIA PVT LTD,PUNE |
| 3. | MANISHA KONALE | CH | DATTA HYDRO, KURKUMBH |
| 4. | VISHNU P.V. | CH | TATA AUTOCOMP, PUNE |
| 5. | SIDDHARTH NIRGUDE | ME | DECCAN MANEGMENT CONSULTAN FINISHING SCHOOL ,PUNE |
| 6. | RAKESH VILAS WANI | ME | BOSCH CLASSIS SYSTEMS INDIA PVT LTD, PUNE |
| 7. | SIDDHARTH NIRGUDE | ME | BHARAT FORCE, PUNE |
| 8. | KANCHN SANJAY AGHADE | EE | MSEB CHICHAWAD PUNE |
| 9. | ANIKET SOMNATH DHANPUNE | EE | SELF EMPLOYEE HOTEL GIRIJATMA,PUNE |
| 10. | SONALI SHINDE | EE | SHREE JEE ELECTRONIC , PUNE |
| 11. | SIDDESH MAHESH PALWANKAR | EE | INNOVATE DEGINEERS, PUNE |
| 12. | SAINATH NIVRUTI SHINDE | EE | SANDVIK ASIA PVT LTD, PUNE |
| 13. | SIDDHARTH PRADIP NIRGUDE | ME | BOSCH CLASSIS SYSTEMS INDIA PVT LTD,PUNE |
| 14 | VANJARE TUSHAR | COMPUTER | JUSTDIAL, PUNE |
| 15 | SANDIP KADAM | COMPU TER | IMETRIX SOLUTIONS , PVT. LTD, PUNE |
| 16 | PATHARKAR MAUYRI | COMPUTER | Levantine IT Services ,Pune |
| 17 | CHANDAGE SHRUTI | COMPUTER | Levantine IT Services ,Pune |
| 18 | ADSUL NIKITA S | COMPUTER | Levantine IT Services ,Pune |
Selected Students 2018-19
| | | | |
| --- | --- | --- | --- |
| S.NO. | Name Of Student | Branch | Company Name |
| 1. | SUMIT SURESH YERANKAR | EE | MULTIFIT WELLENCE PVT LTD, PUNE |
| 2. | TUSHAR BALIRAM PAWAR | EE | SANMARG PROJECTS PVT LTD, NOIDA |
| 3. | SOHIL YUSUB MULLA | EE | TATA TECHNOLOGY, PUNE |
| 4. | OMKAR MOHAN GANBOTE | EE | TATA TECHNOLOGY,PUNE |
| 5. | MEGHA KATKE | ME | TATA MOTORS,PUNE |
| 6 | SUCHITRA MHITRE | ENTC | TECHBUZZ BUSINESS SOLUTIONS PVT.LTD, PUNE, |
Selected Students 2019-21
| | | | |
| --- | --- | --- | --- |
| S.NO. | Name Of Student | Branch | Company Name |
| 1 | PRASANNA PAWAR | ME | TATA TECHNOLOGIES, PUNE |
| 2 | PRATIK MANE | ME | SANDWIK ASIA, PUNE |
| 3 | VRUSHABH VELHAL | ME | SKF BEARINGS |
| 4 | ABHISHEK SHARMA | ME | CARRARO, RANJANGAON PUNE |
| 5 | AKASH BADIGER | ME | PIAGO, BARAMATI |
| 6 | DIMBLE HARSHAL | ME | BHARAT FORGE, PUNE |
| 7 | SAYYED ZAKRIYA | ME | TATA MOTORS, PUNE |
| 8 | NIRAJ SONKAMBLE | ME | M/S EXHAUST TECHNOLOGIES |
| 9 | ANIKET BABAR | ME | TATA YAZAKI, PUNE |
| 10 | SHASHANK PATIL | ME | WIRTGEN INDIA PVT. LTD |
| 11 | JIVAN SHIRKEARE | ME | WIRTGEN INDIA PVT. LTD |
| 12 | SIDDESH KADAM | ME | AMRUT ENGG. PUNE |
| 13 | DANAVALE HRISHIKESH | ME | AMRUT ENGG. PUNE |
| 14 | PARSHV JADHAV | ME | MAHARASHTRA SCOOTER, SATARA |
| 15 | NIKHIL SHIRPALE | ME | SIDDDHARTH AUTO ENGINEERS |
| 16 | GANESH GAIKWAD | ME | CARRARO, RANJANGAON PUNE |
| 17 | KARTIK DARWATKAR | ME | JOHN DEERE, PUNE |
| 18 | GIRISH SHINDE | ME | CUMMINS INDIA, FALTAN |
| 19 | VIGHNESH MORE | ME | CUMMINS INDIA, PUNE |
| 20 | SHUBHAM GOGAR | ME | MAGNA AUTOMOTIVE LTD |
| 21 | VAIBHAV KOLHE | ME | SEINUMERO, SHINDEWADI, PUNE |
| 22 | CHIRAG BENDALE | ME | HARBINGER, SUS ROAD, PUNE |
| 23 | AISHWARYA KHESE | EE | BAJAJ AUTO LTD |
| 24 | NARESH PAWAR | EE | BAJAJ AUTO LTD |
| 25 | ONKAR DONGARE | EE | IMS CABLES PVT.LTD |
| 26 | ANKITA LONDHE | EE | TATA MOTORS |
| 27 | ANUJA OVHAL | EE | TATA MOTORS |
| 28 | SHUBHAM KAKADE | EE | CROMTON GREEVES |
| 29 | CHANDRAKANT UGILE | EE | ECONOMIC PROCESS SOLUTIONS PVT LTD |
| 30 | AKSHAY JADHAO | EE | KIRLOSKAR BROTHERS |
| 31 | YOGITA BHANDARI | CH | TATA AUTO |
Shortlisted Students - 2018-19
Anand Group Of Industries (Shortlisted Students)
| | | |
| --- | --- | --- |
| S.No. | Student Name | Branch |
| 1 | BHAKRE ABHISHEK FAKRICHAND | Mechanical |
| 2 | KULKARNI ADITYA ANILRAO | Mechanical |
| 3 | SHAIKH AFROJ JUMMAN | Mechanical |
| 4 | PATHAN AJIJ JAFAR | Mechanical |
| 5 | WAGHALE AKSHAY | Mechanical |
| 6 | THOPTE ANIKET ASHOK | Mechanical |
| 7 | LOLE ASHISH ASHOK | Mechanical |
| 8 | GUJAR DEV | Electrical |
| 9 | DHAKANE MAHESH SHIRHARI | Electrical |
| 10 | GAIKWAD RAGHUVIR SHAILENDRA | Electrical |
| 11 | JAGTAP HRITIK DILIP | Mechanical |
| 12 | TARALE MANSI PRAKASH | Mechanical |
| 13 | PAWAR MEHUL RAMAKANT | Electrical |
| 14 | SHAIKH NAJMA | Electrical |
| 15 | NAVALE NIKHIK NITIN | Electrical |
| 16 | KAMBLE RUSHIKESH | Mechanical |
| 17 | WADKAR RUSHIKESH MAHESH | Mechanical |
| 18 | SATYAM SAGAR | Electrical |
| 19 | GADADARE SHRUTAM ASHOK | Mechanical |
| 20 | SHISODE SHUBHAM GANESH | Electrical |
| 21 | KAMBLE SHUBHAM GOVIND | Mechanical |
| 22 | KAMBLE SHUBHAM SURESH | Mechanical |
| 23 | GUNJAL ABHISHEK SUNIL | Mechanical |
| 24 | MHETRE SUCHITRA | E & TC |
| 25 | JAGTAP SHWETAL | Mechanical |
| 26 | SHITOLE SWAPNIL SANJAY | Mechanical |
| 27 | TUPE RAMESHWAR SANJAY | Mechanical |
| 28 | KANTHEKAR VIVEK RAM | Electrical |
| 29 | SHAIKH WASIM RAHIMBAKSH | Mechanical |
| 30 | BHOSALE YOGESH MOHAN | Mechanical |
List Of Industries - Year - 2015- 2016

S.NO.
Name Of The Company
Branch
1
IBM INDIA ,BANGALORE
ALL BRANCHES
2
SUJATA COMPUTERS PVT . LTD, PUNE
C0M / IT
3
BOSCH CHASSIS SYSTEMS ( I ) PVT.LTD,PUNE
ME / PT/AUTO
4
LARSEN & TOURBO LIMITED,MUMBAI
ALL BRANCHES
5
ERRICSON INDIA PVT. LTD, PUNE
E&TC / EE
6
LASER AUTOMATION PVT.LTD ,PUNE
E & TC
7
ETHOSH DESIGNS, PUNE
ME/EE/AUTO /
8
ANCHOR ELECTRICALS PVT.LTD,PUNE
EE
9
KPIT, PUNE
ME / AUTO
10
EUREKA FORBES, PUNE
EE/E&TC /ELECTRONICS
11
HELLA INDIA AUTOMOTIVE PVT.LTD ,PUNE
E & TC
12
TECH MAHINDRA,PUNE
CE/IT/E&TCCS/ME /EE
13
KSPG AUTOMOTIVE INDIA PVT.LTD , PUNE
ME/AUTO /EEELECTRONIC
14
CANON INDIA , PUNE
IE
15
KIRLOSKAR BROTHERS LIMITED, PUNE
ME/EE/PT/CH
16
SUZLON, PUNE
ME/PT/CE/EE/E&TC
17
BAUER KOMPRESSOREN INDIA PV.LTD,PUNE
ME
18
WeP SOLUTIONS LTD, BANGALORE
CM/IT/ELECTRONICS
19
MSRTC CENTRAL WOKSHOP, PUNE
ME/EE/AUTOMOBILE
20
TATA TECHNOLOGIES, PUNE
ME
21
MAPRO, PUNE
ME
22
ITC FOODS DIVISION ,PUNE
ME/EE
23
TE CONNECTIVITY INDIA PVT.LTD, SATARA
ALL BRANCHES
24
FAURECIA EMISSION CONTROL TECHNOLOGIES, FRANCE ANAND INDIA PUNE
ME/AUTOMOBILE/MANUFACTURING
25
CLARCOR INDIA PRIVATE LIMITED,PUNE
ME
26
JAISHREE POLYMERS PVT.LTD, PUNE
ME
27
CORNING TECHNOLOGIES INDIA PVT LTD,PUNE
EE
28
JYOTI ELECTRICAL ,PUNE
EE
29
CAPGEMINI INDIA PVT LTD,MUMBAI
EE
30
SUNTHESIS DEVELOPERS,PUNE
CIVIL
31
THE RCH DEVELOPERS,PUNE
CIVIL
32
MIDAS BUILT INFRA,PUNE
CIVIL
33
TATA AUTOCOMP SYSTEMS LIMITED,PUNE
CHEMICAL
34
MSEB KOTHRUD, PUNE
EE
35
S J CONTRACTORS PVT,LTD , PUNE
CIVIL
36
PMC CONTRACTOR,
CIVIL
37
NEW HORIZON TECHNOLOGY , PUNE
CIVIL
38
LEVENTINE IT SERVICES ,PUNE
COMPUTER
39
EDRAIN ENGINEERING PVT.LTD, PUNE
EE
40
CAPITA, PUNE
EE
41
INDUS POLYMER, PUNE
MECHANICAL
42
JOHN DEERE TRACTOR LTD,PUNE
MECHANICAL
43
PMPML, PUNE
MECHANICAL
44
HINDUSTAN COCA-COCALA BEVERAGES,PVY.LTD, PUNE
MECHANICAL
List Of Industries - Year -2016- 2017

S.NO.
Name Of The Company
Branch
1
ITC FOODS DIVISION, PUNE
ME/EE
2
AMAZON PVT LTD,PUNE
ALL BRANCHES
3
WIPRO PVT LTD ,PUNE
ME/EE
4
HONDA MOTOR CYCLE & SCOOTERS PVT LTD ,GURGAON
ME
5
RELIANCE INDUSTRIES LTD ,PUNE
EE/ENTC/ME
6
SUGAR ENERGY INDIA PVT LTD,PUNE
EE
7
INTEVA PRODUCT PVT LTD,PUNE
ME/PT
8
PROTHOM INDUSTRIES INDIA PVT LTD , PUNE
ME/PT
9
SANSUI ELECTRONIC PVT LTD, PUNE
EE/ENTC
10
DANA SPICER INDIA PVT LTD , PUNE
ME/PT/EE/ENTC
11
KPMG, PUNE
IT/CM
12
EUREKA FORBES PVT LTD ,PUNE
ALL BRANCHES
13
STEEL CASE PVT LTD , PUNE
ME/EE
14
MSRTC CENTRAL WOKSHOP, PUNE
ME/EE/AUTOMOBILE
15
PRICOL,PUNE
ME/ EE
16
FLEXTRONICS,PUNE
EE/ELECTRONICS
17
TAN ENGINEER,PUNE
ME
18
TATA MOTORS, PUNE
ME
19
SANSUI INDIA LTD,PUNE
ENTC
20
JOHN DEERE TRACTOR LTD PUNE
ME
21
GSH (INDIA) PVT LTD, PUNE
EE
22
SIGMA ELCTRICAL MANUFACTURING CORP. PVT LTD, PUNE
EE
23
VISHAY COMPONENTS INDIA PVT LTD PUNE
EE
24
OMAKR ENGINEERING WORK PVT LTD PUNE
EE
25
TAL MANUFACTURING SOLUTION LTD, PUNE
EE
26
AQUVARIUS ENGINEERIGES PVT LTD, PUNE
EE
27
BHARAT FORCE LTD, PUNE
ME
28
TOYAM TECHNOLOGY INDIA PVT LTD,PUNE
CH
29
HONDA MOTORCYCLE & SCOOTER INDIA PVT LTD
ME
30
DURA AUTO SYSTEMS INDIA PVT LTD
EE
31
SEINURMERO NIRMAN PVT.LTD, PUNE
ME
32
SKF BERING PVT.LTD, PUNE
ME
33
DHADAVI PATIL & COMPANY, PUNE
ME
34
PONAWALLA, PUNE
ME
35
LEVENTINE IT SERVICES ,PUNE
COMPUTER
List Of Industries - Year -2017- 2018

S.NO.
Name Of The Company
Branch
1
ESPOIR ELECTRIC CO,PUNE
EE/ME/E&TC
2
ESSEL PROPACK LTD, PUNE
ME
3
JAMES INFINUS PVT.LTD, PUNE
ME/CE/E&TC
4
BAJAJ AUTO LTD, PUNE.
ME/EE
5
VOLTAS LIMITED, PUNE
ME/EE
6
TETRA PAK INDIA PVT LTD ,PUNE
ME
7
ASPIRING MIND, PUNE
COM/IT/E&TC
8
BOSCH CHASSIS SYSTEMS ( I ) PVT.LTD,PUNE
ME / PT/AUTO
9
EMPLOYABILITY BRIDGE,PUNE
ME/PT/EE/E&TC
10
STEEL CASE,PUNE
ME
11
ELRINGKLINGER AUTOMOTIVE COMPONENTS (INDIA) PVT LTD,PUNE
ME/PT
12
LOKESH MACHINE LTD,PUNE
ME/PT
13
IDEAMETRICS PRIVATE LTD, PUNE
ME
14
JAYSRI ELECTRONICS PVT LTD,PUNE
ENTC/EE
15
FEDERAL-MOGUL ANAND SEALING INDIA LTD (ANAND GROUP),PUNE
ME
16
YAPPA INDIA AUTOMOTIVE SYSTEMS PVT.LTD,PUNE
ME/PT
17
MADHAV CAPACITER ,PUNE
EE
18
SANDVIK ASIA PVT LTD
EE
19
DATTA HYDRO
CH
20
TATA AUTOCOMP
CH
21
DECCAN MANEGMENT CONSULTAN FINISHING SCHOOL PUNE
ME
22
BHARAT FORCE
ME
23
MSEB CHICHAWAD PUNE
EE
24
SELF EMPLOYEE HOTEL GIRIJATMA
EE
25
SHREE JEE ELECTRONIC
EE
26
INNOVATE DEGINEERS
EE
27
JUSTDIAL ,PUNE
COMPUTER
28
IMETRIX SOLUTION PVT.LTD, PUNE
COMPUTER
29
LEVENTINE IT SERVICES ,PUNE
COMPUTER
List Of Industries - Year -2018- 2019

S.NO.
Name Of The Company
Branch
1
CUMMINS INDIA ,PUNE
ME/PT
2
GOVT. OF MAHARASHTRA RULAR DEVELOPMENT AKOLA
CE/ME
3
GOVT. OF MAHARASHTRA RULAR DEVELOPMENT, DHULE
CE/ME
4
TATA MOTORS ,PUNE
ME/EE/ENTC/PT
5
GOVT. OF MAHARASHTRA RULAR DEVELOPMENT, NAGPUR
CE/ME
6
GOVT. OF MAHARASHTRA RULAR DEVELOPMENT ,SANGLI
CE/ME
7
GOVT. OF MAHARASHTRA RULAR DEVELOPMENT, PUNE
CE/ME
8
AIR FORT AUTHORITY OF INDIA,MUMBAI
ENTC
9
MAHARASHTRA TECHNICAL CO.OPRATIVE SOC.NASHIK
ME/PT/EE/ENTC
10
INDIA NEVI ,DELHI
ME/EE/ENTC/PT
11
BHANSALI ENGINEERING POLYMERS LTD, ANKLESWAR
CH
12
TUFFCOAT POLYMERS ,PUNE
CH
13
TATA AUTOCOMP, PUNE
CH/ME
14
DESAI ELECTRONICS, PUNE
ME/ENTC
15
ASIAN PAINTS ,PUNE
CH/ME
16
BAJAJ AUTO LTD ,PUNE
ME/PT
17
LUPIN ,PUNE
CH
18
MARUTI SUZUKI,PUNE
EE/ME/PT/ENTC
19
TATA CONSULTING ENGEENIER ,PUNE
EE/ME
20
YESHSWI GROUP COMPANY,PUNE
ME
21
WEP SOLUTIONS LIMITED , BANGALORE
EE/ELECTRONICS
22
BENCH MARK IT SOLUTION,PUNE
CM
23
SULZER INDIA PUNE
ME
24
SECURE METER LTD,PUNE
EE
25
VERIOC ENGINEERING LTD,PUNE
ME/EE/ENTC/PT
26
MATRIX ROBOTICS ,PUNE
ME/EE
27
JAYASHREE ELECTRODIVISES PVT LTD,PUNE
EE
28
K R MATRIX TECH PUNE
EE/IT /CM/ENTC
29
WEST LINE GROUP (SHIPPING COMPANY),MUMBAI
ME/EE
30
THYSSENK GROUP,NASIK
ME
31
TECH –BUZZ SOLUTION,PUNE
EE/ E&TC
32
PIRAMAL , CHENNI
CH
33
FEDRAL MOGUL ANAND SELLING INDIA LTD,PUNE
ME
34
PASSION HR SOLUTION ,PUNE
ME/EE
35
ARVUTUS CONSULTENS PVT LTD,PUNE
EE
36
E C INDIA ,PUNE
ME/EE/ENTC
37
ITC,PUNE
ME/E&TC /EE
38
TOSHIBA SOFTWARE INDIA PVT.LTD, PUNE
ELECTRONICS
39
ANTECHMICRO,PUNE
ME
40
UNO MINDA,GURGAON
COMP/IT
41
TATA TECHNOLOGY ,PUNE
ME/EE/ENTC
42
GENERAL ENERGY MANAGEMENT SYSTEM PVT LTD,NOIDA
ME/EE
43
ANAND GROUP OF COMPANIES, DELHI GABRIEL, DANA SPACIER, MAHE FIELTER,MANDO, MAHE BEHR, TAKATA, FECT, WALENO FRICTION, FEDRAL MOGUL SETTING, ANSYSCO.
ME/EE/ENTC
44
BOAT, MUMBAI
CE/CH/ME/EE/E&TC
45
ZILLIONS HUB ,PUNE
COMP/EE
46
POLYBOUND INDIA PVT.LTD,PUNE
ME/EE/E&TC
47
SILVER LINK TECHNOLOGIES,PUNE
COMPUTER
48
SCHINDLER GROUP,PUNE
EE/ME
49
MULTIFIT WELLENCE PVT LTD
EE
50
SANMARG PROJECTS PVT LTD
EE
List Of Industries - Year -2019-21

S.NO.
Name Of The Company
Branch
1
WIPRO
Any Branch
2
TATA MOTORS
ME, PT, E&TC, EE
3
BAJAJ ALLIANZ
CM, E & TC, EE
4
SULZER INDIA PVT. LTD., PUNE
ME
5
GENERAL ELECTRIC
ME, PT, EE
6
ANTECH MICROSYSTEM PVT. LTD.
ME, E&TC
7
RATNAGIRI Z.P.
CE
8
YANFENG AUTOMOTIVE INTERIORS (YFAI)
EE
9
IBM
CM, IT, E&TC, EE
10
RASHTRIYA CHEMICALS AND FERTILIZERS LTD
CH
11
JOHN DEERE INDIA PVT. LTD. PUNE
ME, PT
12
PARIDHI ENGINEERS
CE
13
WALCHANDNAGAR INDUSTRIES LTD, PUNE
ME, EE
14
LMT TOOLS INDIA PVT LTD.
ME, EE
15
CIPLA LTD. VERNA, GOA
ME, EE
16
SCHNEIDER ELECTRIC PVT. LTD
Any Branch
17
WIRTGEN INDIA PVT. LTD. ( A JOHN DEERE COMPANY)
ME,
18
NEXTEER AUTOMOTIVE INDIA PVT. LTD.
ME
19
CIPLA LTD. KURKUMBH MIDC
CH
20
HANON AUTOMOTIVES SYSTEMS INDIA PVT. LTD.
ME, EE, E&TC
21
GODREJ & BOYCE
EE, E&TC
22
YAPP INDIA PVT. LTD.
ME, EE, E & TC
23
RITES LIMITED, GURGAON-122001
ME, EE, CE, E & TC
24
FORCE MOTORS
ME, PT
25
IBM
CM, IT
26
MAGNA AUTOMOTIVE INDIA PVT. LTD.
ME, PT
27
SIGMA ELECTRIC MANUFACTURING CORPORATION PVT. LTD.
ME, PT, E&TC and EE
28
KIRKEE CANTONMENT BOARD
CE
29
FORCE MOTORS, CHAKAN PLANT
ME
30
SIGMA ELECTRIC MANUFACTURING CORPORATION PVT. LTD.
ME, PT
31
VARROC ENGINEERING
EE, E&TC
32
RSB TRANSMISSION LTD. SANASWADI, PUNE
ME, E&TC, EE
33
DROPOUT MANAGEMENT SERVICES, NARHE AMBEGAON-PUNE
ME, PT
34
MAHINDRA & MAHINDRA, KANDIVALI
E&TC
35
ADANI ELECTRICAL
EE
36
PRECISION SEALS MANUFACTURING LTD. (100% SUBSIDIARY OF BOSCH) PUNE
ME
37
JOHN DEERE INDIA PVT. LTD., PUNE
ME, PT
38
CAREERNET CONSULTING
CM, E&TC, EE, ME, CH
39
MAHINDRA & MAHINDRA, NAGPUR
ME
40
MANDO AUTOMOTIVE INDIA PVT. LTD.
EE, ME, PT
41
UNI-TECH AUTOMATION, SHIVANE, PUNE
E &TC
42
HETTICH GROUP ( GERMAN COMPANY), VADODARA, GUJARAT
ME
43
RAJ INFRASKY & BUILDCON PVT. LTD.
CE
44
ENPRO INDUSTRIES PVT. LTD.
ME
45
BAJAJ AUTO LTD.
E & TC, EE, ME, PT, CE
46
TATA MOTORS, PUNE
ME, EE, E & TC
47
KABRA EXTRUSION TECHNIK LTD, CHAKAN, PUNE
ME, E&TC, EE
48
EMIRATES EXIM PVT. LTD. GHORPADE IMPORTS EXPORTS HOUSE
ME
49
AAM INDIA MANUFACTURING CORPORATION PVT. LTD.
ME
50
TECHBRIDGE RESOURCE PVT. LTD.
Any Diploma
51
KPIT TECHNOLOGY
ME, EE, CE, E & TC
52
INTEVA PRODUCTS
EE
53
STRETTO AUTOMATION PVT. LTD. PUNE
EE, E&TC
54
AXLETECH INDIA PVT. LTD. PUNE
ME
55
TOYOTA JIGANI, BANGLORE
Any Diploma
56
GENERIC ELECTRIC
ME, PT, EE
57
CUMMINS, KOTHRUD, PUNE
ME
58
SSTPL, SASWAD, PUNE
ME, EE, E & TC
59
EMPLOYABILITY BRIDGE ( PARTNER FOR ANAND GROUP)
ME, CM
60
GE INDIA
ME, PT
61
JOHN DEERE INDIA PVT. LTD. PUNE
ME, PT, E&TC, EE
62
PRECISION SEALS MFG PVT. LTD. CHAKAN, PUNE
ME, E & TC
63
BAJAJ AUTO LTD.
ME, PT, EE, E&TC
64
JOHN DEERE INDIA PVT. LTD. PUNE
ME, PT, E&TC
65
JOHN DEERE INDIA PVT. LTD. PUNE
ME, PT, EE, E & TC
66
ALKYLAMINES PUNE
CH
67
CUMMINS INDIA LTD. PHALTAN
ME
68
MAHINDRA & MAHINDRA FARM DIVISION ( TRACTOR ), KANDIVALI AND CHAKAN PLANT
ME, EE
69
PIAGGIO VEHICLES PVT. LTD.
ME
70
INTEVA PRODUCTS
ME, EE, PT
71
DIVGI-TTS SHIVARE, PUNE
ME, PT
72
MAXION WHEELS ALUMINIUM INDIA PVT. LTD, CHAKAN
ME